Program:
In the morning: THEORY
– why appropriate bridle?
– basic anatomy and biomechanics
– recognize signs of inappropriate bridles
Afternoon: PRACTICE
Useful tips on 2-3 horses and with your equipment.
Minimum 8 and maximum 12 participants.
At your stable and according to the sanitary measures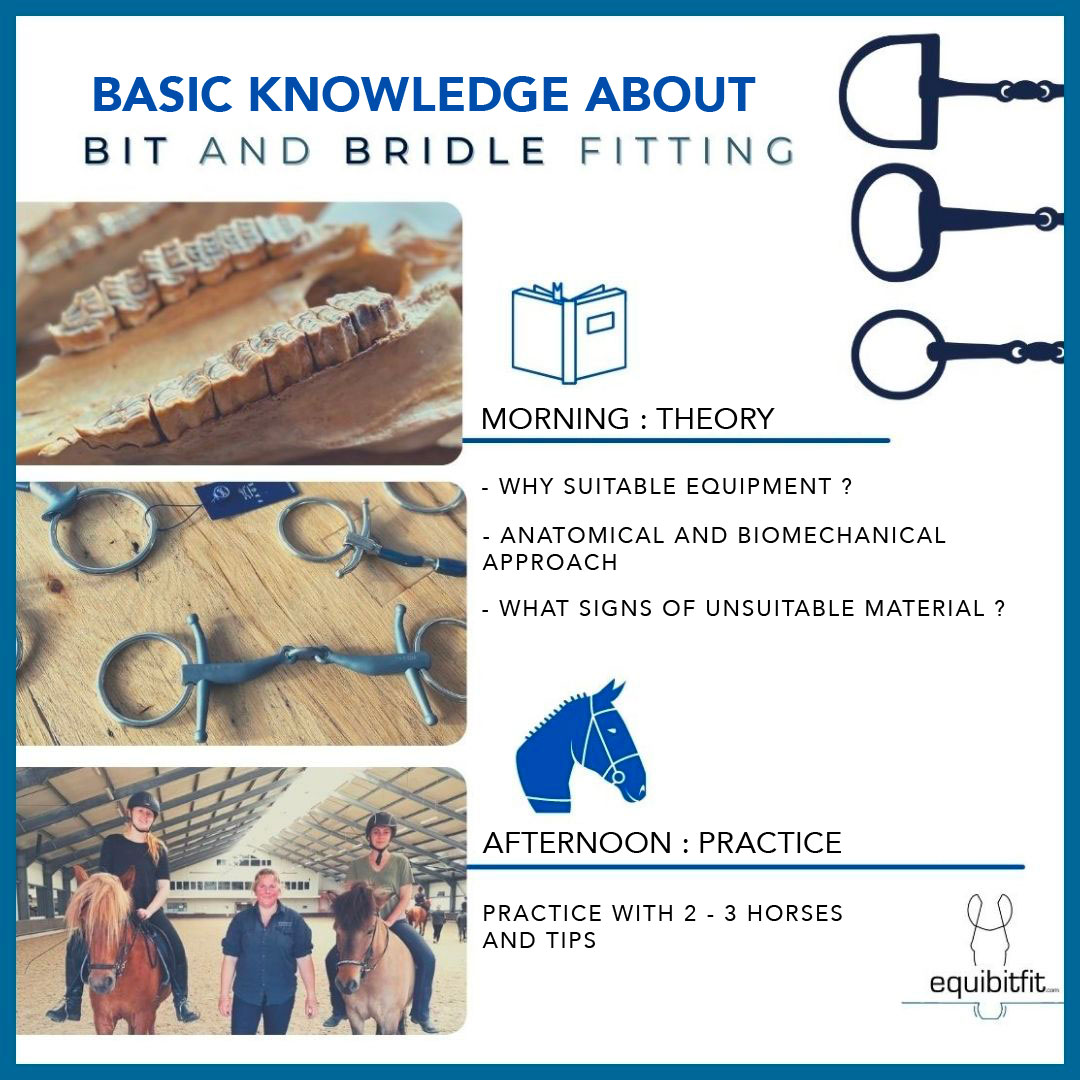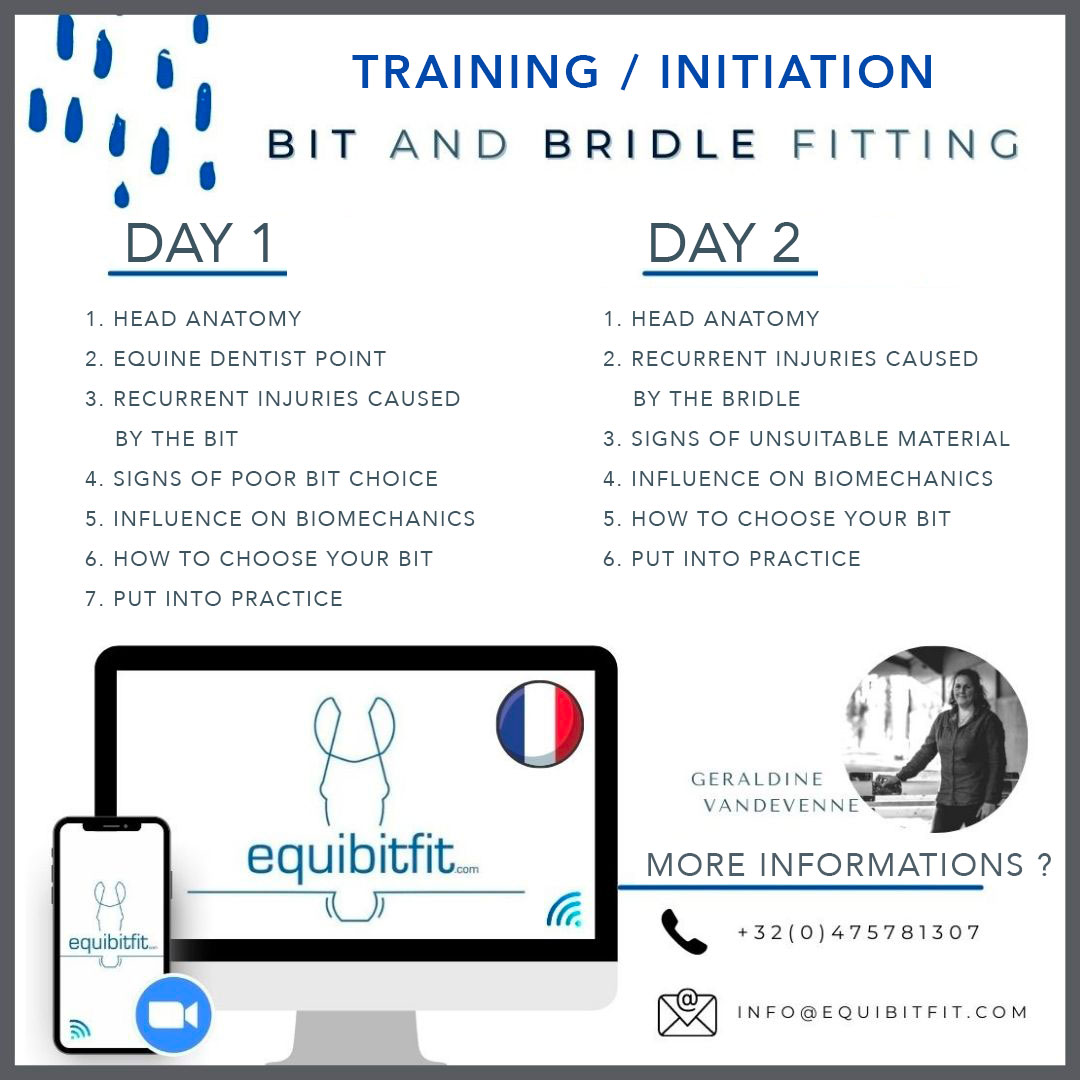 2 days course Bit and Bridle Fitting.
2-days online introductory course:
2-days on site introductory course: