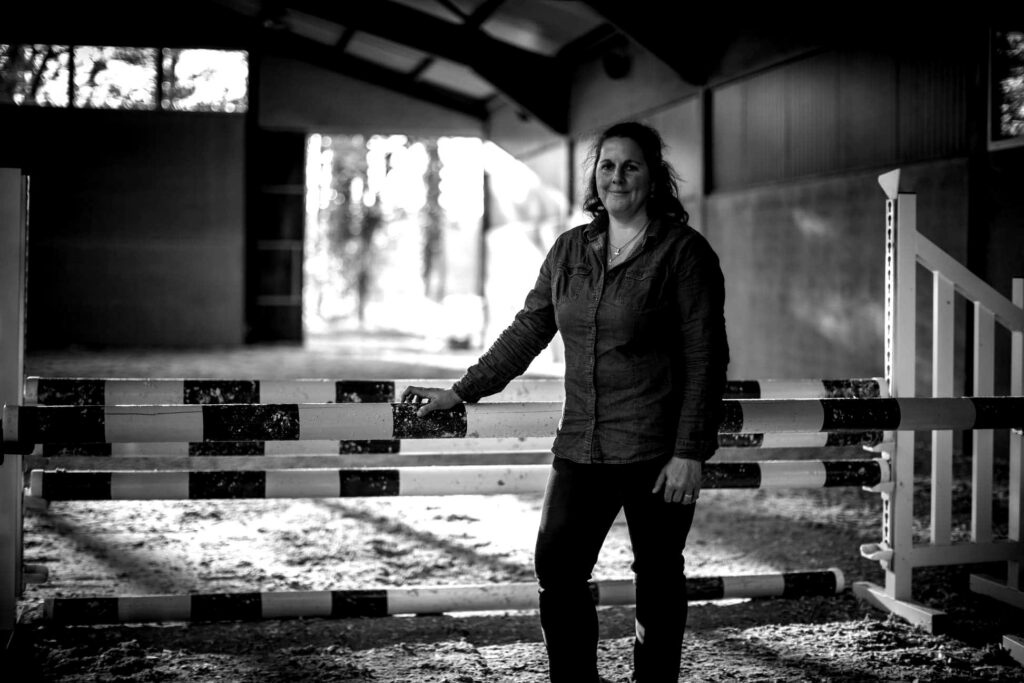 "The
bit

that

fits

."
Géraldine Vandevenne
Like a lot of people, I have been passionate about horses since I was very young. My grandfather was a horse trainer, and he used to talk to me about his adventures with horses. However, I never thought my passion would become my job…
After an accident, my young mare had to undergo a tooth extraction, and from that moment I became interested in dental care for horses. I already had a profession and was working full time, but I resumed my studies and I've never looked back since.
Through my work as an equine dental technician, I have encountered problems related to the bit, and riders have asked me for advice about mouthpieces. I had the opportunity to meet others who were as interested as I was in mouthpieces, nosebands, etc. and to take courses on the subject in the Netherlands, Germany and England.
I also took training courses in a variety of areas such as osteopathy, saddle fitting, horse feeding, breeding, etc. and I still follow training courses and congresses about horses,…
In the meantime, I have been fortunate to be able to write some articles on the subject, and to start up a training school and a professional bit fitters association in France.
Fitted bit and bridle improve the movement

of your horse. Let's find the bit and bridle that will make the difference!

Every horse has its own preference for a particular bit.

The bit must be adapted to suit the mouth of the horse, not the other way round!

Whatever type of bit is used, it always causes pressure on the horse's head and inside its mouth. That is why it is important to adapt the points of pressure according to your horse's needs. If the bit is not suited to the horse, the horse will complain.

A few signs of a unadapted mouthpiece:
Champing on the bit
Tongue protruding from the mouth
Mouth opening
Clamping on the bit or avoiding the bit
Taking the bit between the teeth
Tension when being ridden: tension in the back, head in the air, neck too curved
The horse is restless
Injury or irritation in the mouth
If you are experiencing these signs, feel free to call us as it may be caused by an issue in the mouth or with the equipment used on the horse.